Friday, December 2, 2011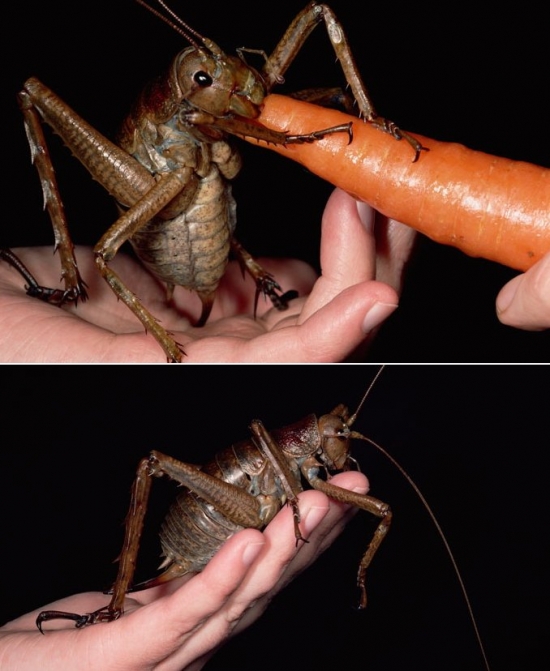 Into the record bugs
:
An explorer has found the biggest insect ever on record - so large it can scoff a carrot.

She's called a Weta Bug and has a huge wing span of SEVEN inches and weighs as much as three mice.

Former park ranger Mark Moffett, 55, discovered the cricket-like creature up a tree on New Zealand's Little Barrier Island.
Kill it with fire!