Monday, December 19, 2011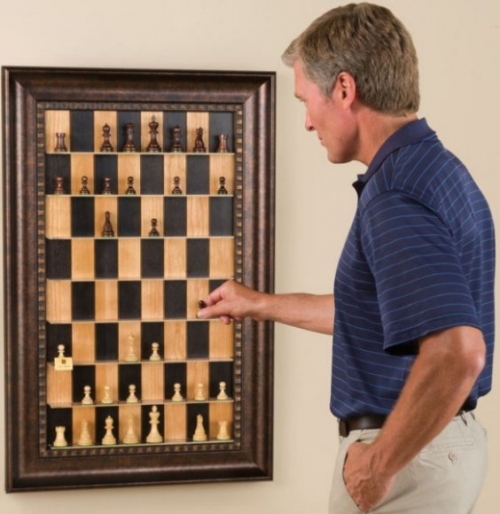 It's just like a regular chess board only you put in on your wall.
Straight Up Chess has just the chessboard to fit today's lifestyle - a patent-pending vertical wall mounted chessboard. Unlike traditional chessboards, Straight Up Chess is off the table, out of the closet, out of the way and beautifully displayed on the wall for all to see.