Tuesday, November 8, 2011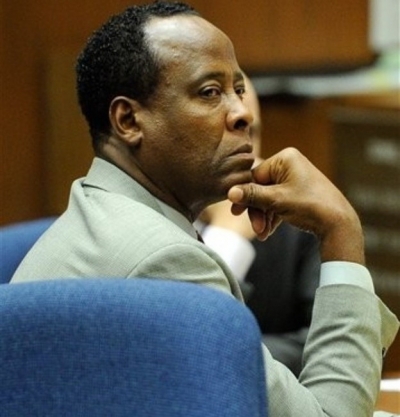 From
CNN
:
A two-year legal battle over who was responsible for Michael Jackson's sudden death came to a dramatic close Monday as a California jury found Dr. Conrad Murray guilty of involuntary manslaughter.

Dr. Murray appeared to show no emotion as the verdict was read by court clerk Sammi Benson, but La Toya Jackson, the late pop icon's sister, let out a loud, but short, scream.

A loud celebration erupted among Jackson fans outside of the downtown Los Angeles County courthouse, where emotions ran so high at least one woman fainted.

Murray was immediately handcuffed and taken away by deputies after Los Angeles County Superior Court Judge Michael Pastor denied bail.

Sentencing was set for November 29, with Murray facing up to four years in prison on the conviction.