Wednesday, October 12, 2011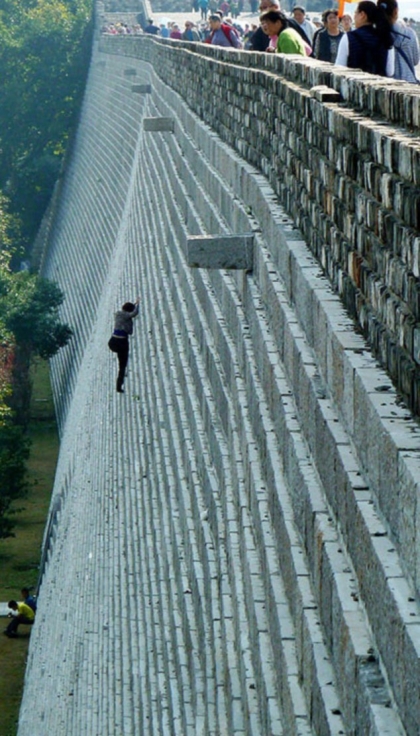 Nimble Ma Jei astonished tourists when she scrambled 70ft up a virtually sheer castle wall in eastern China - just to dodge the £2.50 admission fee.

Thrifty Jei - who had no rope or safety equipment - told fellow visitors she'd grown up in Nanjing, Jiangsu province, climbing the walls of Zhonghau Castle since childhood and had never once paid to get in.

But unfortunately her stunt encouraged other visitors to follow her example - with two falling and breaking their legs and three others having to be rescued by police.
Daily Mail