Thursday, October 27, 2011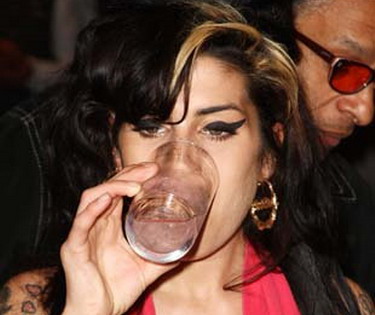 From
Associated Press
:
Amy Winehouse drank herself to death. That was the ruling of a coroner's inquest into the death of the Grammy-winning soul singer, who died with empty vodka bottles in her room and lethal amounts of alcohol in her blood - more than five times the British drunk driving limit.

Coroner Suzanne Greenaway gave a verdict of "death by misadventure," saying Wednesday the singer suffered accidental alcohol poisoning when she resumed drinking after weeks of abstinence.

"The unintended consequence of such potentially fatal levels (of alcohol) was her sudden and unexpected death," Greenaway said.

The 27-year-old Winehouse had fought a very public battle with drug and alcohol abuse for years, and there had been much speculation that she died from a drug overdose. But a pathologist said the small amount of a drug prescribed to help her cope with the symptoms of alcohol withdrawal had nothing to do with her death.