Wednesday, October 5, 2011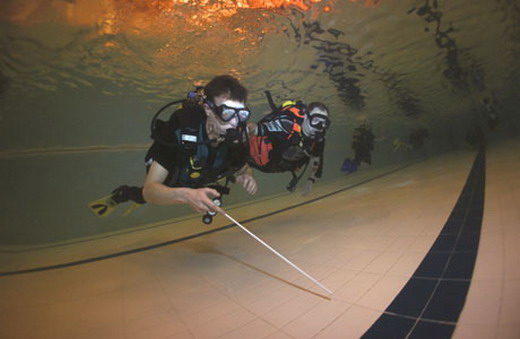 Blind Hexham diver gets 100% pass in theory test
:
DESPITE being blind from birth, Robert Ainsley-Raffel has never let his disabilities stop him achieving his ambitions.

He is already well on the way to becoming a qualified plumber, and even trains his own greyhound. Now the 25-year-old from Hexham is training as an underwater diver.

Robert passed his dive theory test with a flying 100% mark and is now looking forward to his first open water dives en route to a full Ocean Diver qualification.

Robert – who takes a white stick under water with him, saying that "it stops me banging my head" – is undaunted by his disability. He says: "I haven't got a problem being blind – it's other people that aren't prepared to step outside the box and find a way around problems that I have the biggest trouble working with."
via