Wednesday, August 31, 2011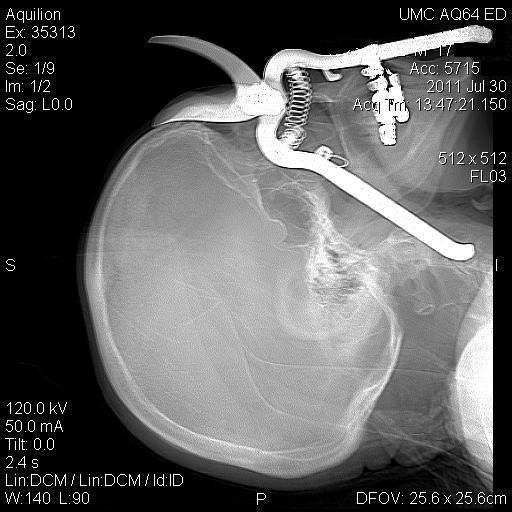 Don't worry, he's is ok.
Man's sight saved after shears impale eye
:
University Medical Center trauma surgeons saved the eyesight and life of an 86-year-old Green Valley man who fell on pruning shears that pierced his eye socket and neck, said Ann Cisneros, a UMC spokeswoman, Monday.

Leroy Luetscher was taken to UMC after losing his balance when he dropped the gardening tool while working in his yard July 30. The pruning shears landed point-down, but Leutscher fell on the handle, Cisneros said.

The tool pierced his eye socket and landed in his neck, where the handle of the shears lodged on his carotid artery, said Dr. Lynn Polonski, an eye specialist with UMC's trauma team.