Tuesday, August 30, 2011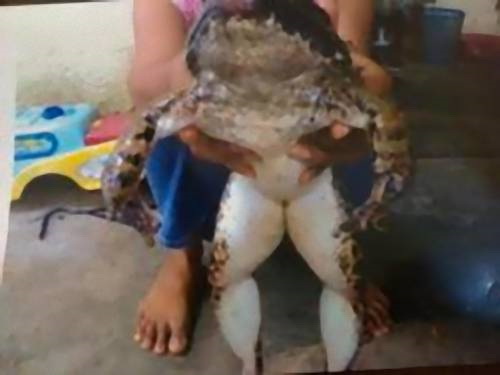 This photo of a Gargantuan frog was taken by a Chinese man in Malaysia. According to him, it weighed about 20 kg (44 lbs) and it was caught by an Orang Asli native tribesman by the riverside.
The man offered to buy it from the tribesman and went away to get money. Upon returning, he found that the Orang Asli ate the creature and fell ill.
My Sin Chew
|
via