Wednesday, August 31, 2011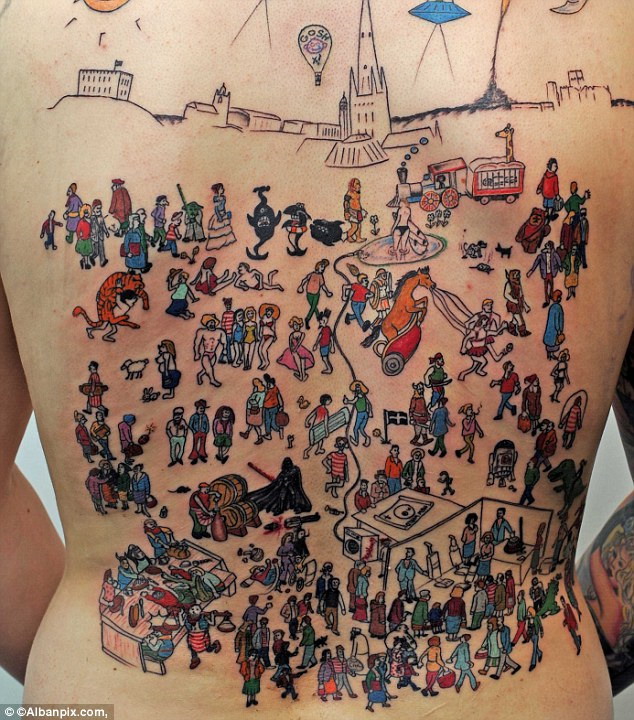 Man has scene from Where's Wally? tattooed across his back
:
Music producer John Mosley , 22, sat patiently for 24 hours while tattooist Rytch Soddy created a scene featuring150 characters and Wally hiding among them.

The artwork was created in s studio in Norwich and raised £2,000 for charity.

Mr Mosley decided on the intrepid explorer due to his happy childhood memories of looking at Where's Wally books which feature pictures of the character hidden in unusual settings.

The finished tattoo also shows a view of Norwich with the city's castle and two cathedrals in the background.

Mr Mosley said: 'It will be a talking point for years to come. People will able to look at my back and have fun searching around for Wally.