Tuesday, May 3, 2011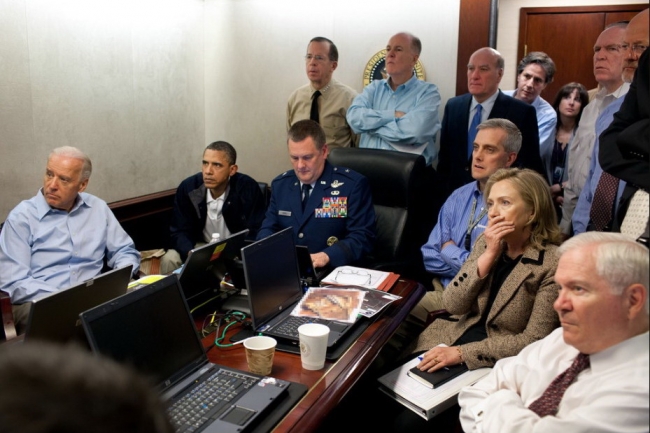 Barack Obama, Vice President Joe Biden and members of the national security team are in The Situation Room at The White House, getting real-time updates of the situation involving Osama Bin Laden's capture. It is reported that they were watching a live-feed of the raid from a soldier's helmet cam.
Here
's what that looks like.
Flickr
|
via