Thursday, May 19, 2011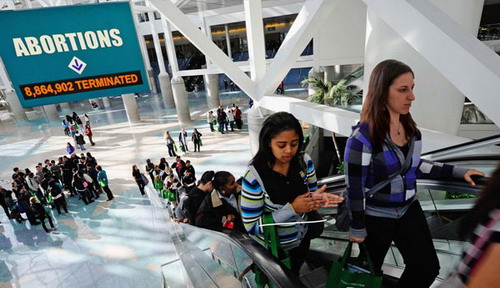 From
The Onion
:
TOPEKA, KS—Planned Parenthood announced Tuesday the grand opening of its long-planned $8 billion Abortionplex, a sprawling abortion facility that will allow the organization to terminate unborn lives with an efficiency never before thought possible.

During a press conference, Planned Parenthood president Cecile Richards told reporters that the new state-of-the-art fetus-killing facility located in the nation's heartland offers quick, easy, in-and-out abortions to all women, and represents a bold reinvention of the group's long-standing mission and values.

"The Abortionplex's high-tech machinery is capable of terminating one pregnancy every three seconds," Richards added. "That's almost a million abortions every month. We're so thrilled!"
Update:
People on Facebook react to The Onion article