Monday, April 18, 2011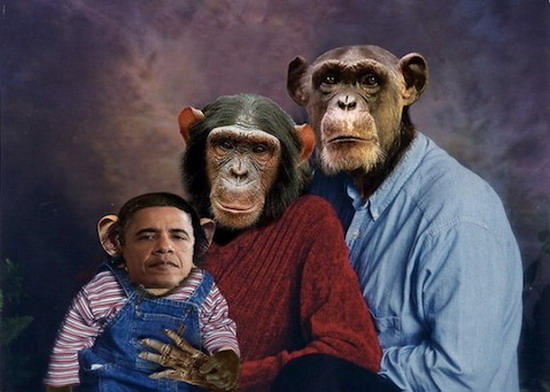 This is the picture Orange County Tea Party activist Marilyn Davenport sent out her GOP members, captioned "Now you know why no birth certificate."
Later, she commented:
"Oh, come on! Everybody who knows me knows that I am not a racist. It was a joke. I have friends who are black. Besides, I only sent it to a few people--mostly people I didn't think would be upset by it."
TDW