Wednesday, April 27, 2011
Videographer Mitchell Crooks was recording an incident involving some burglars getting arrested by police across the street from his house in Las Vegas, when:
Officer Derek Colling, seen in the video, has taken him in on charges of battery on a police officer and after Crooks checked out jail, he checked into a hospital.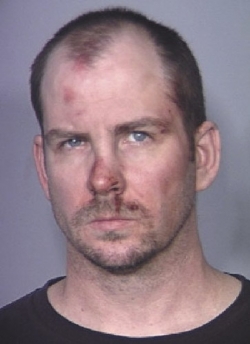 Allen Lichtenstein, an American Civil Liberties Union attorney, reviewed Crooks' video and said Colling was clearly in the wrong. Officers are trained to avoid escalating situations, but Colling initiated the incident and created a physical confrontation without provocation, he said.

"It raises serious questions about whether the officer used good judgment and whether he was properly trained," Lichtenstein said. "Those questions require answers."

Police have no expectation of privacy, and it's perfectly legal to film officers as long as it does not interfere in their investigation, he said. Colling erred in claiming that Crooks was trespassing. By law, only a property owner or resident can make a trespassing complaint, Lichtenstein said.

"Even if the officer didn't think he lived there, that doesn't mean he didn't have permission to be there,'' Lichtenstein said. "In the video I heard, that question was never asked."
Full story -
here
|
via