Wednesday, April 6, 2011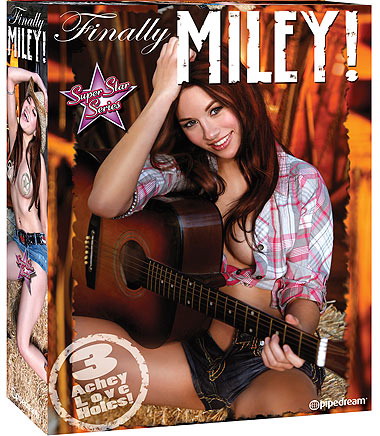 And for some reason Miley Cyrus is not very happy about it.
POP starlet Miley Cyrus is reportedly "disgusted" that an inflatable sex doll resembling her has gone on sale.

The teen star is said to be so upset by the Finally Mylie love doll that she is planning to sue the company responsible.

But the blow-up effigy — which boasts "3 achey love holes" — has flown off the shelves.

Kevin Johnson of Pipedream Products, the company behind the doll, said: "We are completely sold out already — it's been on the market for less than 48 hours."
The Sun