Wednesday, April 6, 2011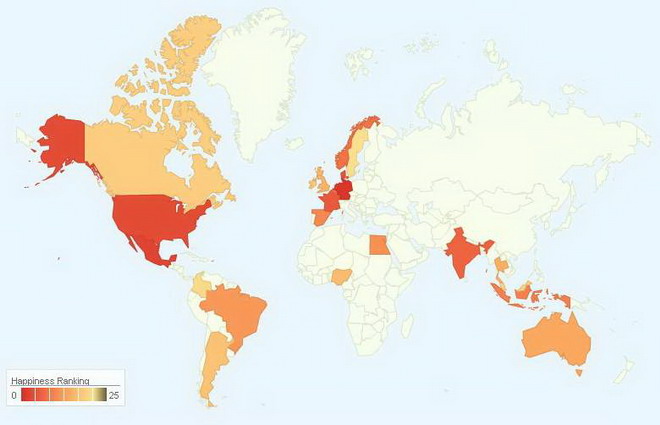 According to what people tweet.
The map was compiled by Gates scholar Alex Davies who determined levels of happiness from looking at high-level correlations between words and emoticons.

Alex looked at where people were and what they were Tweeting and created language models to assess the distribution of words and icons associated with happiness and unhappiness.
The Top 10:
1. Germany
2. Netherlands
3. Mexico
4. USA
5. Denmark
6. France
7. India
8. Norway
9. Belgium
10. Indonesia
Twitter World Happiness Map
|
via