Thursday, April 14, 2011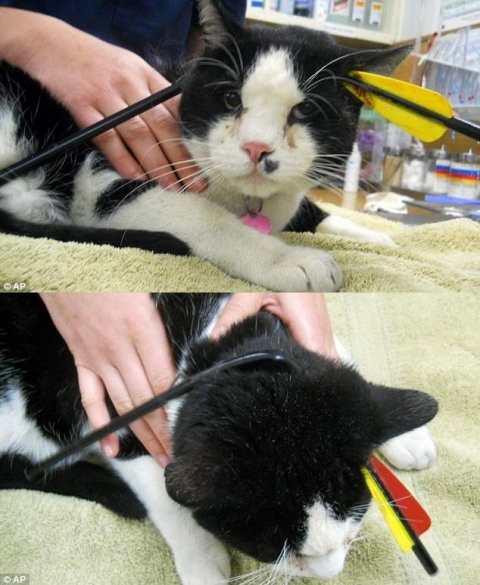 After missing for two days, Max the cat returned home lodged into his head.
When Mr Paquin took the cat to the vet, they found that it was lodged two to three inches into his head but did not crack the skull or cause permanent damage.

He told Mercury News: 'He's one tough cat. It looked like a Halloween costume when I first saw him.

'When we got to the vet they confirmed the arrow had been in there for at least 24 hours, so he was disoriented and had been injured for awhile.'

But three-year-old Max was able to return home two days later and is said to be 'doing well' with only a small hole in his ear.
Eight to go.
Daily Mail