Wednesday, December 15, 2010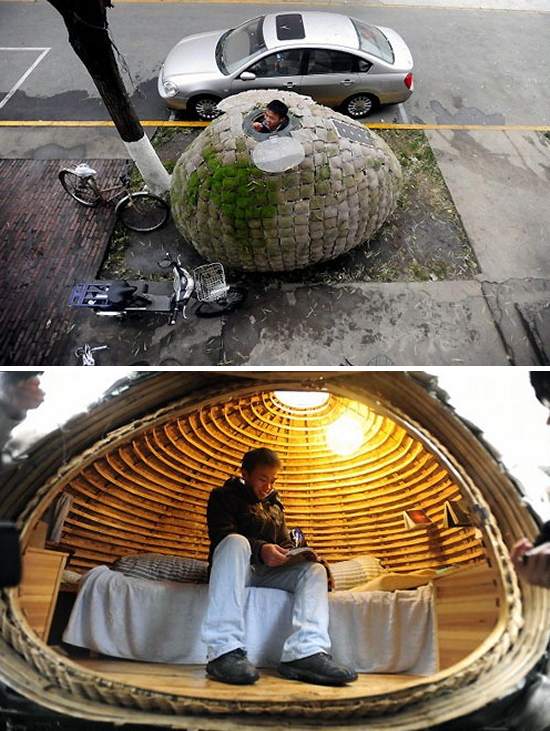 Dai Haifei, a 24-year-old architect living in Beijing, China, a place where apparently rents are really high, found a way to live rent-free: he made himself an egg-shaped house that fits a sidewalk.
It's about 6-foot-high and it's completely green: it's made of bamboo strips, wood chippings, sack bags, and grass seed, that's expected to grow in the spring. The whole 'building' cost him 6427 Yuan (about $1,000) to make.
China Daily
|
via