Monday, September 27, 2010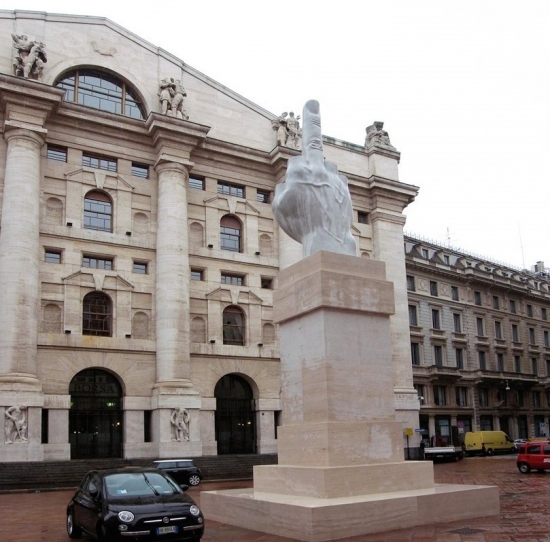 Maurizio Cattelan's 4-meter high marble middle finger statue called 'L.O.V.E.' was uncovered in front of the italian stock exchange building in Piazza Affari, in Milan, this weekend.
conceived especially for milan, all the fingers of the hand are cut off, except for the middle one, final mockery of all 'isms' - 'against ideology'.
the public monument was donated to milan but immediately refused by the city's administrators.

the sculpture represents also the semantic turnover of the leader's assertive gesture and of power, codified by the classical monument.
a dialogue with the past: indeed, the artist is convinced that he has actually proposed a conservative and traditional work...
an opinion which the top leaders of palazzo marino (the city's town house) do not agree with.

it will be on view for only 10 days, during milan's fashion week!
DesignBoom
|
via