Tuesday, September 28, 2010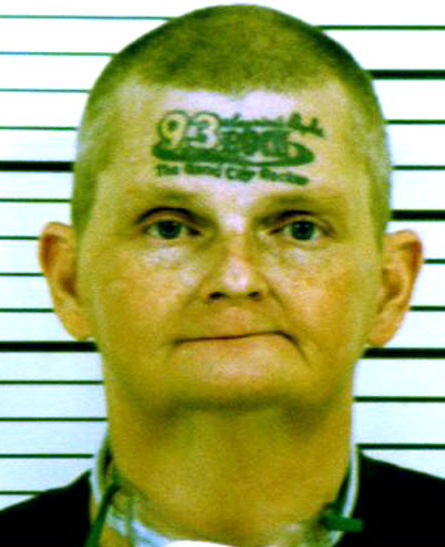 David Jonathan Winkelman, 48, was arrested in Davenport, IA, for failing to appear in court to answer a misdemeanor charge of operating a motor vehicle without the owner's consent. That's his mugshot.
Winkelman became a human billboard for the radio station KORB in late-2000 after a disc jockey offered listeners a six-figure payout if they tattooed the FM station's call letters and logo on their forehead. Winkelman and his stepson, Richard Goddard, went to a local tattoo parlor and each emerged with forehead ink promoting "93 Rock," the "Quad City Rocker."

Of course, when the men came calling for the cash, station brass explained that the offer was a practical joke, just a wacky radio stunt.