Thursday, July 8, 2010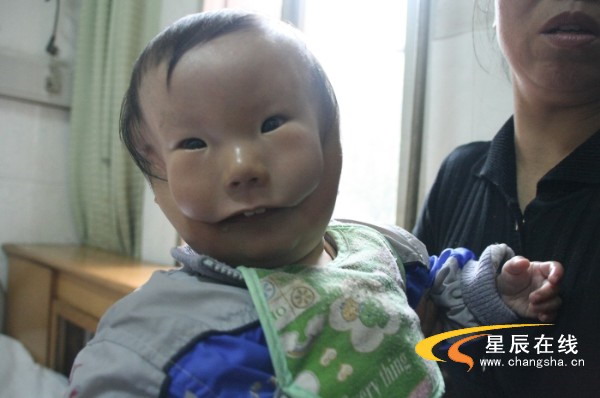 Sad story of the day: Rare facial cleft:
14-mth-old Hunan boy Kang Kang born with a 'mask'
:
On May 17th, 2010, the mother Yi Xilian said with great agony in a local Hospital in Changsha, Hunan province, that her 1-year-and-2-month-old son Kang Kang is suffering from a congenital facial cleft, and his mouth is cracked up to his ears.

Professor Wang said it's the first such case he ever met. "It's different from a cleft lip or cleft palate; it's a facial cleft. Not only his face muscles are cleft, but the inside bones are cleft."

Professor Wang said judging from the current situation the boy is only suffering from the facial cleft, and his intelligence should be normal.
(W/ video in the link)