Thursday, December 17, 2009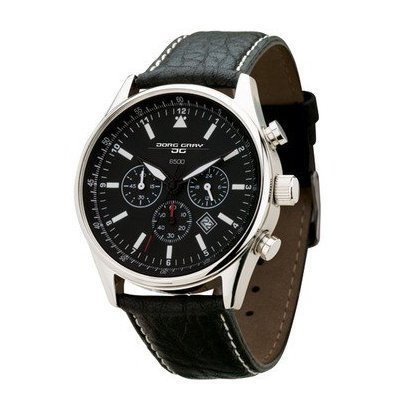 It's a no-name (Jorg Gray) and it's pretty cheap ($325). But since Obama is wearing it, it's become a best seller.
'Cheap' watch worn by Barack Obama becomes best-seller
:
The mystery surrounding the watch's maker was solved by Jeff Stein, a civil lawyer from Atlanta, who contacted the firm to break the news.

Trevor Gnesin, the president of Jorg Gray, said: "I got a call from a contact in Germany and he said, 'Do you know that the future president of the US is wearing your watch?' I thought he was joking."

He told US News: "We have seen tremendous growth in 2009 with global interest in the 6500 and our other styles as the president continues to wear his Jorg Gray."

The model is now one of the best selling in the US, with hundreds of orders being received from overseas as well.
It's available, of course,
on Amazon
too.