Thursday, December 10, 2009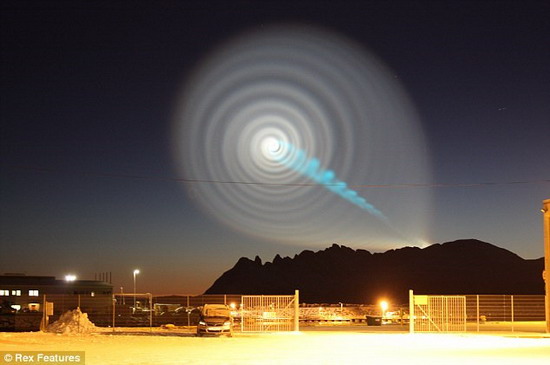 This weird thing appeared on the skies over Norway and everybody is talking about it. What could it be?
Anyone for some Arctic roll? Mystery as spiral blue light display hovers above Norway
:
The mystery began when a blue light seemed to soar up from behind a mountain in the north of the country. It stopped mid-air, then began to move in circles. Within seconds a giant spiral had covered the entire sky. Then a green-blue beam of light shot out from its centre - lasting for ten to 12 minutes before disappearing completely.