Friday, November 6, 2009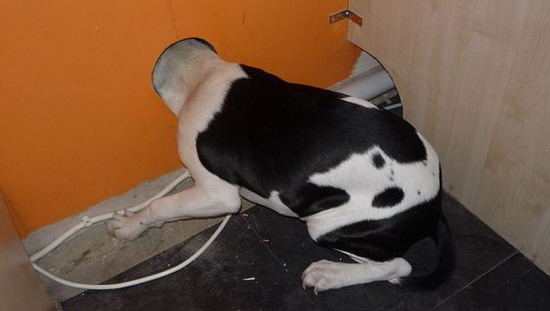 Dial Canine-nine-nine: Dog is rescued by firefighters after trapping head in brick wall
:
Staffordshire terrier Daisy became trapped for over an hour after she poked her head into a six-inch-round hole in the wall of the utility room at her owners' home in St Neots, Cambridgeshire.

As she peered into the wall cavity her head became stuck fast, leaving her body in the utility room.

As she struggled to escape her head swelled, and it became impossible for her owners to pull her free, forcing them to call firefighters to the scene.