Thursday, October 29, 2009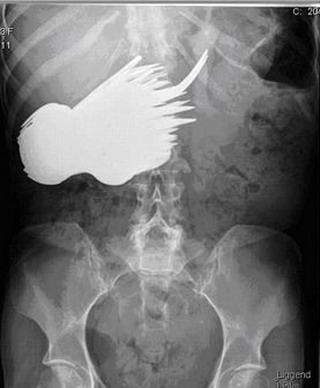 Under the knife
:
An obsessed 52-year-old woman had to go under the knife - after swallowing an entire canteen of cutlery.

Surgeons in Rotterdam in the Netherlands removed 78 different items of cutlery from Margaret Daalmans' stomach after she came to hospital complaining of tummy pains.

"She seems to have been suffering from some sort of obsession and every time she sat down for a meal she would ignore the food and eat the cutlery," said one medic.