Friday, October 23, 2009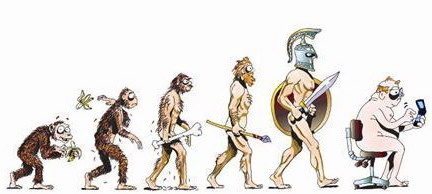 According to this new book called
Manthropology
, written by Peter McAllister, man has never been this much of a wussy like he is now, in the present day.
Many prehistoric Australian aboriginals could have outrun world 100 and 200 meters record holder Usain Bolt in modern conditions.

Some Tutsi men in Rwanda exceeded the current world high jump record of 2.45 meters during initiation ceremonies in which they had to jump at least their own height to progress to manhood.

Any Neanderthal woman could have beaten former bodybuilder and current California governor Arnold Schwarzenegger in an arm wrestle.
Link