Thursday, October 29, 2009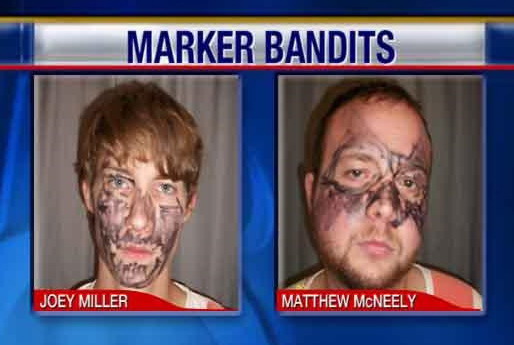 They're just like Batman and Robin, only with markers on their faces insetad of real masks.
Police: Marker Bandits Arrested
:
Police were responding to a call about an attempted burglary when they pulled over a car matching the alleged suspects' vehicle. Inside the car, officers found two men with their faces blackened with permanent marker.

Police said the caller described two men with painted faces attempting to break into an apartment Friday night before driving off.