Monday, October 26, 2009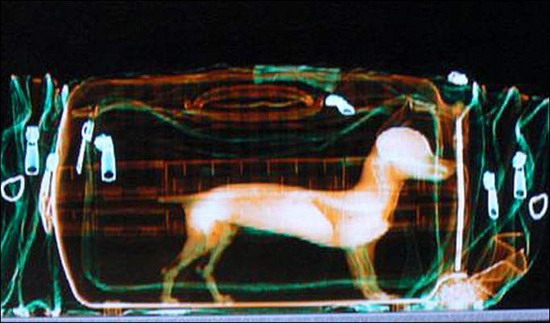 X marks the Spot
:
Airport staff did a routine X-ray of a piece of hand luggage yesterday - and saw this live Chihuahua.

Stunned customs officials initially assumed the tiny mutt was a toy.

But when they unzipped the hold-all which had flown from Bulgaria to Madrid and then to Dublin they found the pooch inside a cage.