Wednesday, October 14, 2009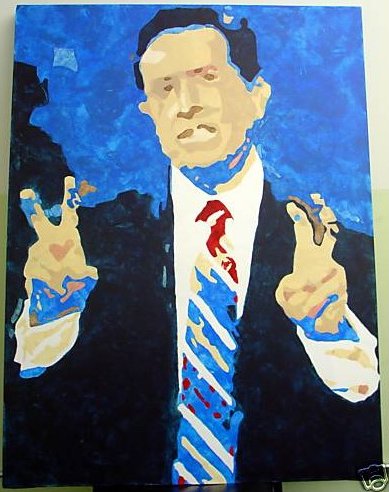 Done by Stephen Murmer, a teacher whop got fired a couple years ago after being seen on Youtube painting with his butt cheeks.
This one-of-a-kind, unique portrait of Stephen Colbert was painted by artist Stan Murmur using a method he calls "anthropometric monotype." He first applies paint to his body ("I sit in paint."), and then applies his body to the canvas.
If you
buy it
, it'll benefit public schools.