Thursday, September 24, 2009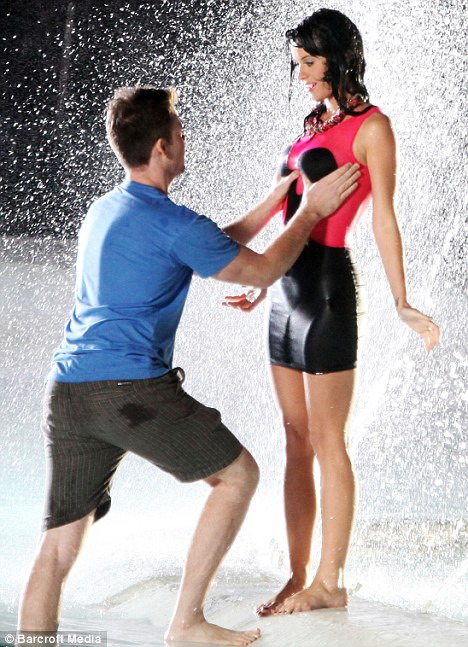 Yes, that is Katy Perry. And yes, you too wish you were that guy.
Don't push it, buster! Katy Perry gets a helping hand on wet and wild video shoot
:
It might not have been in the job description, but there were certainly no complaints when Katy Perry called on a male assistant to fix her outfit while filming a new video clip in Los Angeles yesterday.

The crew member helped the singer adjust her hot pink and black dress while filming scenes under a fountain at the Rose Gardens.

The playful star seemed unfazed at being manhandled and happily continued working on the video for Star Strukk, a collaboration with electroband.
Something tells me she liked it.