Tuesday, September 15, 2009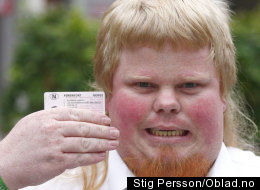 According to Norwegian site VG Nett, bus driver Andreas Jankov has formally changed his name to Julius Andreas Gimli Arn MacGyver Chewbacka Highlander Elessar-Jankov.

"I wanted to show that it is possible to be serious and at the same time take the name you like," said the film enthusiast. "I wanted to see how far I could take it with respect to the number of names. I started thinking about this three years ago and it was approved in January this year." Apparently, he's had his passport and bank card reissued, but the name was too long so he dropped "Highlander."
Link