Wednesday, September 23, 2009
Somebody put a macro on this picture: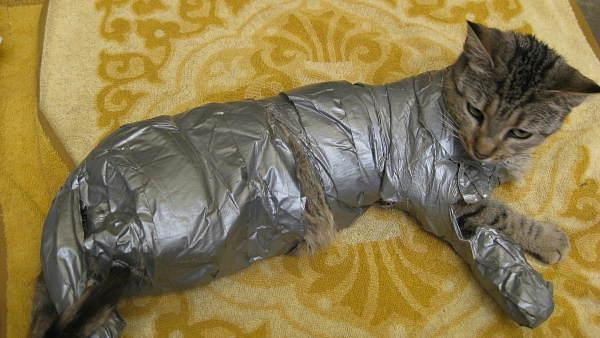 The ones that did this are in trouble.
Reward offered after cat duct-taped
:
The cat was found in a yard along the 2200 block of Edgley Street in Philadelphia.

Vets and nurses at the Pennsylvania SPCA removed the duct tape and the cat is doing very well.

The SPCA is offering a $1,000 reward to anyone who provides information leading to a conviction of the person or persons responsible.