Thursday, June 25, 2009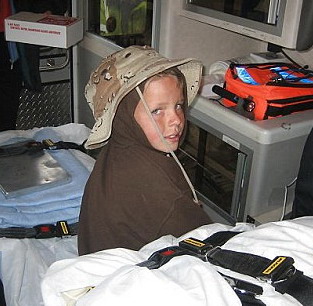 Boy, nine, survives wilderness thanks to tips from Bear Grylls
:
A boy of nine lost alone in the wilderness for 24 hours survived using tips learned from Bear Grylls.

Grayson Wynne knew he had to find a shelter for the night, conserve his energy and if possible leave clues for searchers, thanks to watching the British adventurer's TV show.

He ripped up his yellow jacket and tied the pieces to trees just as he had seen on Man vs Wild, the U.S. version of Grylls's survival programme.

Rescuers followed the markers and Grayson, who went missing when he wandered off on a family camping trip, was spotted by park rangers scouring the million-acre Ashley National Forest in Utah.