Monday, April 6, 2009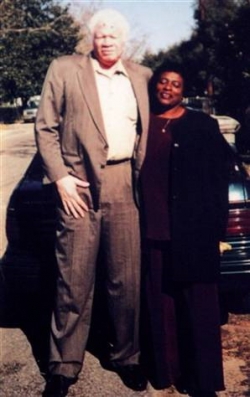 He was burried in 2004 and now, someone's looking at 10 years for "shortening" his legs.
Wife: Legs of husband's body cut to fit coffin
:
ALLENDALE, S.C. - James Hines was a giant — a 6-foot-7, 300-pound preacher and funk musician so big that after he died in 2004, a macabre rumor began circulating in this small town that the undertaker had to cut off his legs to fit him in the coffin.

This week, after years of whispers, Hines' body was exhumed, and the gruesome story appeared to be all too true.

The coroner's office said only that it had found "undesirable evidence," and a criminal investigation has been opened. But Hines' widow said investigators told her that his legs had been cut off between the ankle and calf, and his feet had been placed inside the casket.