Thursday, April 16, 2009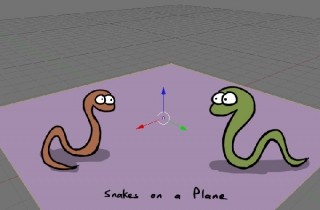 Baby Pythons Escape During Flight in Australia
:
Four baby pythons escaped from a container aboard a passenger plane in Australia, leading to a search that forced the cancellation of two flights, the airline said Thursday.

Twelve non-venemous Stimson pythons were being transported Tuesday on a flight from Alice Springs to Melbourne in the plane's cargo area in a bag inside a plastic foam box with air holes.

When the flight landed, it was discovered that four snakes had escaped from the package, a Qantas spokeswoman said in a statement.