Friday, April 3, 2009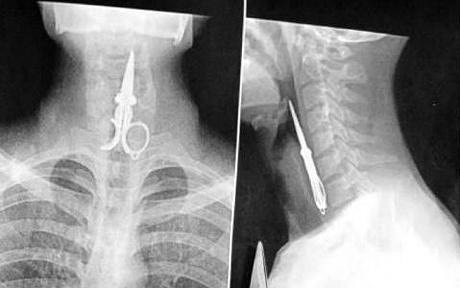 Ouch of the day:
X-ray shows how man accidentally swallowed scissors
:
Lin Kong had borrowed a four-inch-long pair of nail scissors to use instead of a toothpick to clean his teeth after a meal.

But as one of his friends told a joke, the 27-year-old laughed and swallowed the clippers.

As he tried to cough up the scissors, the points, which were facing upwards, dug deeper into his throat, causing serious damage.
via