Wednesday, March 25, 2009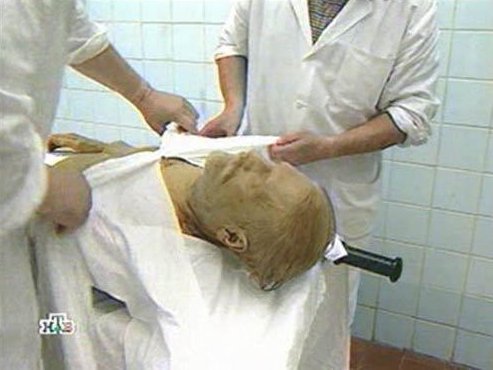 Some images from the procesures that Lenin's body has to undergo every once in a while.
Lenin As He Is Today
:
Many of our readers know that in the middle of Moscow, right on the Red Square, next to the Kremlin there is a Lenin's tomb, called "mausoleum".

There, inside, mummy of Lenin lies. Really, not only Egyptians made mummies but Soviet authorities decided to make a mummy of Lenin as a symbol of Soviet Era and October Revolution.

And because its all made of flesh and bones, at least it was made of it, it needs some cleaning and service a few times a year. Here we have some screenshots from Russian TV channel where the operation of regular service on Lenin's mummy was shown.