Friday, March 20, 2009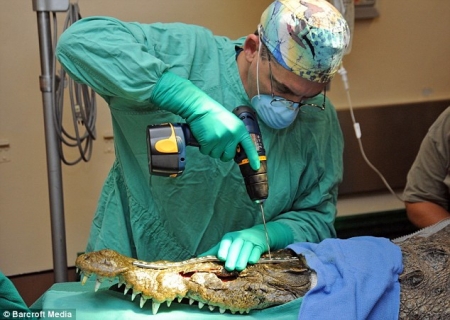 Ten-foot crocodile gets four metal plates and 41 screws in his head after reconstructive surgery
:
A 10-foot crocodile is recuperating in a Florida zoo after undergoing reconstructive surgery.

The ground breaking four-hour operation took place at Miami's Metrozoo facility yesterday.

The giant male predator, affectionately named Robo-Croc following the operation, had been close to death after having its head crushed by a car in the Florida Keys last year.
via