Monday, December 9, 2013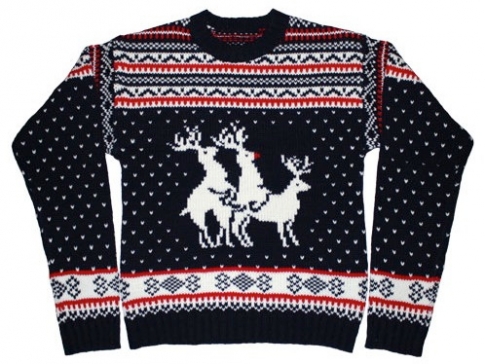 It's that time of the year again:
Reindeer Threesome Sweater featuring Rudolph
by
Skedouche
This naughty Christmas sweater features a reindeer threesome with Rudolph sandwiched in the middle (note the red nose). This sweater is the pinnacle of our Naughty Christmas Sweater Collection and boldly crosses the line from a tacky Christmas sweater to an inappropriate masterpiece! Made with super-soft 100% acrylic yarn. And since this is a Skedouche brand sweater, you know you are receiving a quality, well-made product that will last you for years!
Also:
Women's
,
Dogs'