Wednesday, May 30, 2012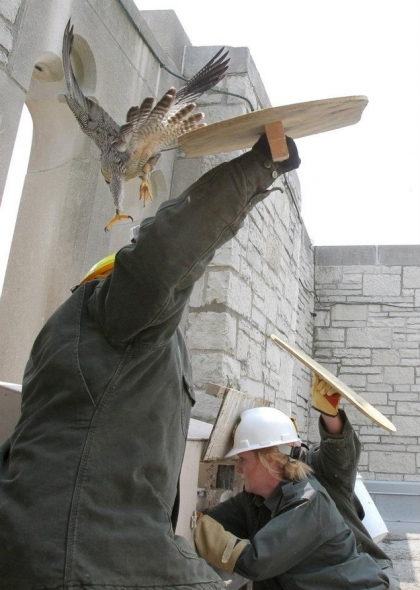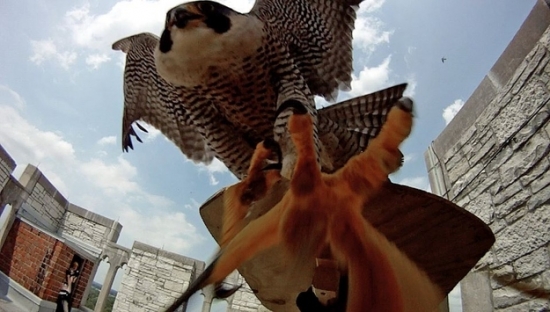 Last week, naturalists from the Ohio Department of Natural Resource's Division of Wildlife went on the dangerous mission of banding some peregrine falcon chicks in the clock tower at The University of Toledo. Why so dangerous? One of the chicks' parents was seriously displeased with the whole thing.
Here's some GoPro cam footage:
This is something they've been doing every year since 2007, when a nesting platform was installed on the top of the tower.
Here
are some more pictures.
UT News
|
via