Tuesday, September 15, 2009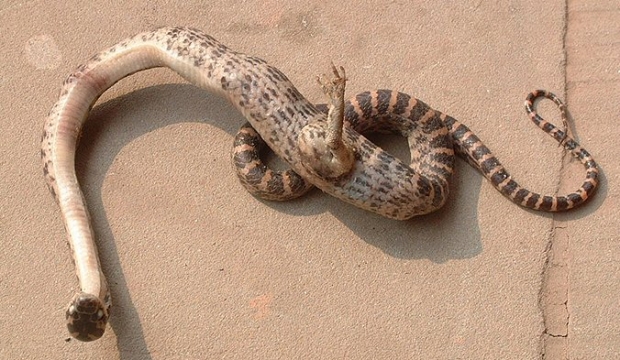 Deformed snake rattles woman
:
A woman has made hisstory after discovering a one-legged snake in her bedroom.

Terrified Duan Qiongxiu jumped out of her skin when she came across the mutant reptile.

Scientists are now studying the slithering creature to see how it managed to grow a foot — complete with four clawed toes on its stomach.