Wednesday, June 10, 2015
Heroic Hollywood
offers this helpful visual representation of the release dates of 40 upcoming superhero movies.
There are forty one superhero movies in the works at various studios due to be released over the next five years. Twenty nine with official release dates, and another twelve in development.

The calendar contains the Marvel, DC, Valiant, and independent superhero movies. We wanted to be inclusive because Fox, Paramount, & Lionsgate also have superhero movies on the horizon as well.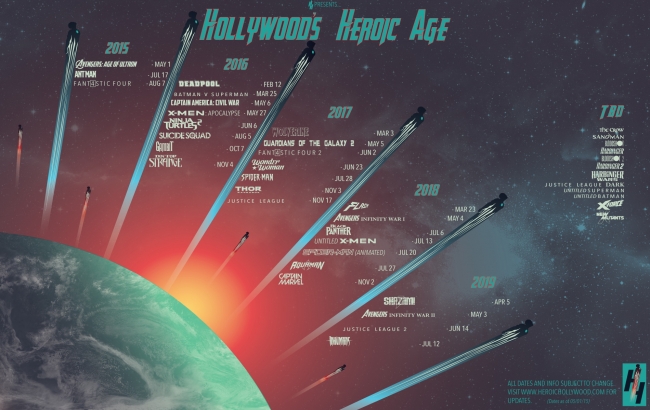 enlarge
Heroic Hollywood