Thursday, April 9, 2015
In honor of the new
Furious 7
running in theaters right now,
Bloomberg
compares all the films in the
The Fast and the Furious franchise
, by the quantity of driving and physical violence in all of them.
The results prove that Furious 7 is a high-water mark for both vehicular travel (49 minutes) and physical punishment (33 minutes). The categories aren't mutually exclusive, with some drive time overlapping with moments of violence. The other six movies, as you see below, are moderately less fast and significantly less furious.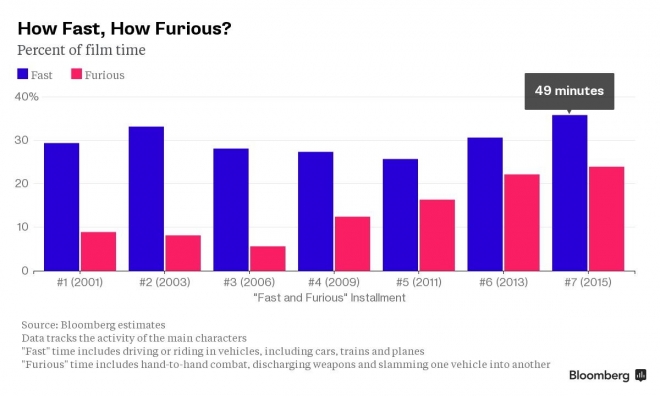 Bloomberg