Tuesday, March 3, 2015
Amateur photographer
Martin Le-May
caught this amazing photo of a woodpecker that took off after being attacked by a weasel.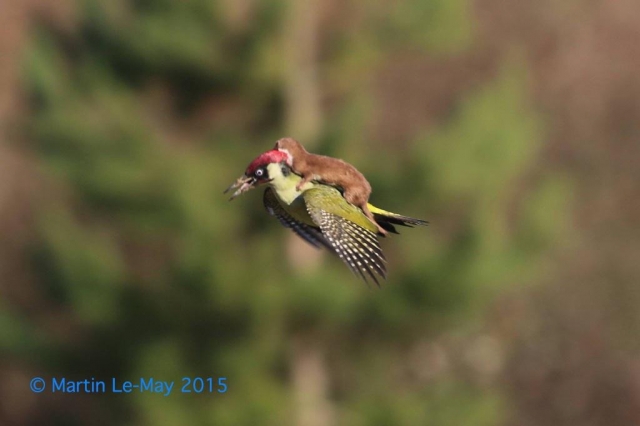 From
Business Insider
:
Le-May was walking in the Hornchurch Country Park in east London with his wife, when they heard an animal in distress.

"The bird flew across us and slightly in our direction; suddenly it was obvious it had a small mammal on its back and this was a struggle for life," Le-May told Business Insider in a statement submitted through e-mail.

That's when he snapped the picture. Eventually, the bird landed back on the ground and started struggling with the weasel.

The weasel became temporarily distracted by Le-May and his wife, which gave the bird the chance to escape.