Thursday, February 26, 2015
In celebration of
Parks and Recreation
's grand finale Tuesday night,
Vanity Fair
has created an infographic that takes a look at some interesting facts regarding the show.
The imminent demise of Parks and Recreation has us feeling like Leslie Knope: nostalgic, sentimental, and a little obsessive. Just as Leslie honored Ann's departure by preparing 103 scrapbooks to commemorate their time together, we set out to celebrate our beloved Parks and Rec (as the kids call it) by (re-)watching all 125 episodes and compiling some data. Treat yo' self and have a look.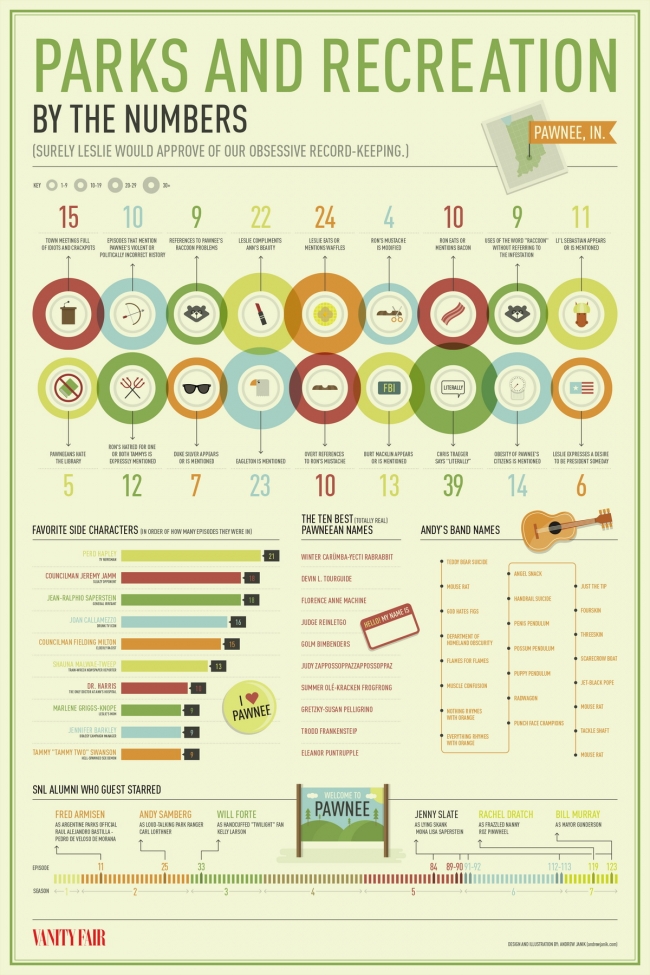 enlarge
Vanity Fair
|
via