Tuesday, October 2, 2012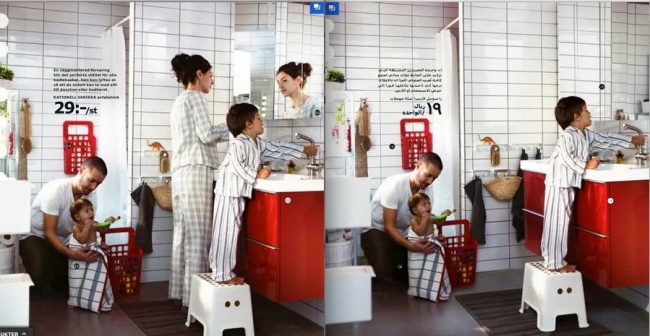 For some reason, all women have been removed from the photos in the catalogs that IKEA shipped to Saudi Arabia.
"We're deeply sorry for what has happened," Ulrika Englesson Sandman said. "It's not the local franchisee that has removed the photos. The error has occurred in the process of producing the proposal to Saudi Arabia, and that is ultimately our responsibility."

The company is investigating why a decision to omit some women in its proposal for the Saudi catalog was taken, and said it would look into whether digital revisions could be made in hindsight.

Ms. Englesson Sandman said the omissions were completely needless since Saudi Arabia doesn't prohibit women from being depicted in marketing material. "We understand why people are upset," she said.

"As a producer of the catalog, we regret the current situation," Ylva Magnusson, spokeswoman for IKEA Group, an Inter IKEA Systems affiliate that runs 298 of 337 IKEA stores world-wide and is responsible for the catalog, said. "We should have reacted and realized that excluding women from the Saudi Arabian version of the catalog is in conflict with the IKEA Group values."

"We encourage fair treatment and equal employment opportunities without regard to race, ethnicity, religion, gender, disability, age or sexual orientation," she said.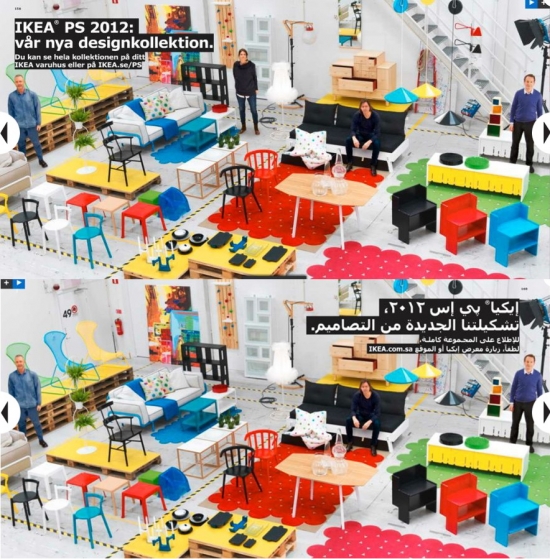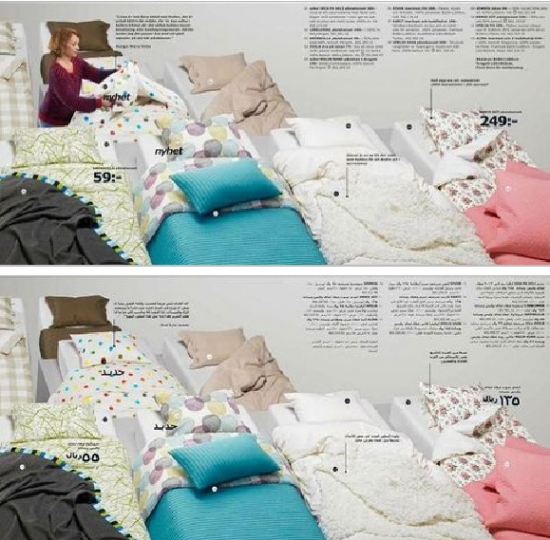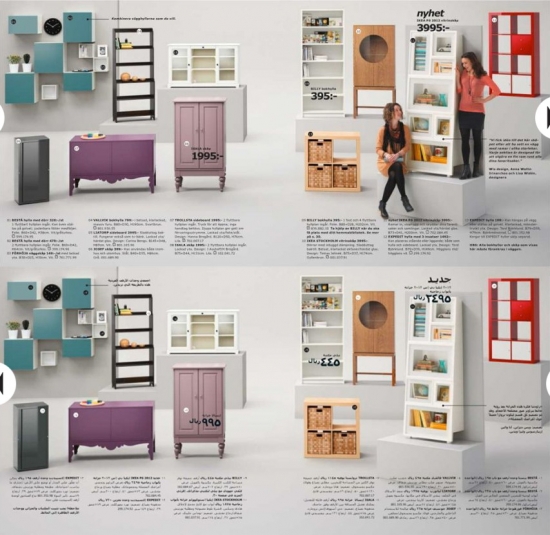 The Wall Street Journal
pics
via