Friday, June 15, 2012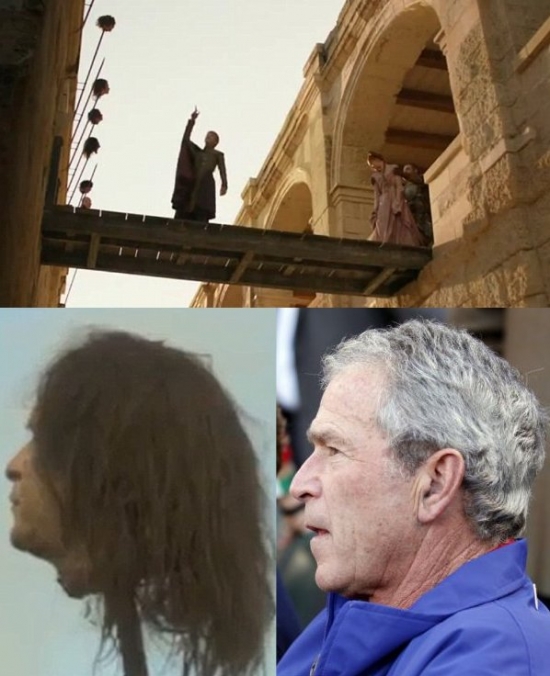 According to the creators of
Game of Thrones
' DVD commentary, the head of ex-POTUS George W. Bush made an appearance on a spike in the show's 10th episode from the first season.
Creators David Benioff and D.B. Weiss explain "
it's not a choice, it's not a political statement. We just had to use whatever head we had around.
"
After the thing was pointed out apparently by Redditor
SidIncognito
, it stirred quite a controversy, which led to both HBO and the show's creators publicly apologizing.
'We made this clear to the executive producers of the series who apologized immediately for this inadvertent careless mistake. We are sorry this happened and will have it removed from any future DVD production.'
Daily Mail
/
The Daily What