Thursday, May 3, 2012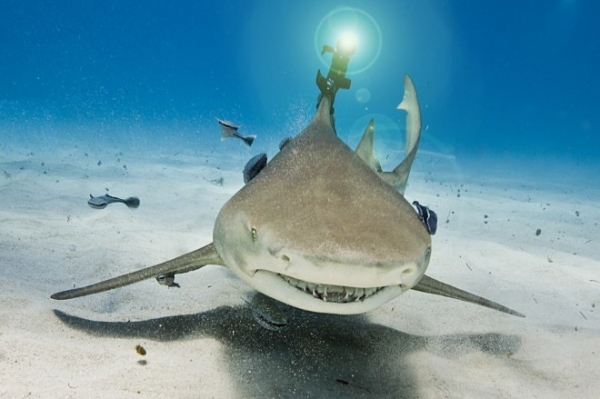 Marine biologist-TV personality
Luke Tipple
has actually brought
Dr. Evil's idea
to life, by attaching a 50-milliwatt green laser to a lemon shark off the coast of the Bahamas late last month.
Tipple said the experiment was instructive in a number of ways. For starters, he was able to further test his clamping apparatus, which is typically used for traditional data-aquisition equipment.

He also wanted to verify anecdotal evidence that sharks avoid laser energy of specific spectrums and wavelengths. Curiously, at least with the Wicked Lasers model, he found the opposite to be true: "Although further testing is necessary, time and time again, sharks were actually attracted to the laser beam," he said.

Finally, he said the experiment was helpful in measuring a shark's velocity and trajectory in real time. "We were able to see how their body positioning relates to a target," he said. "You can get a very clear description, via the laser, of what the shark's body is doing."
Wired