Friday, February 3, 2012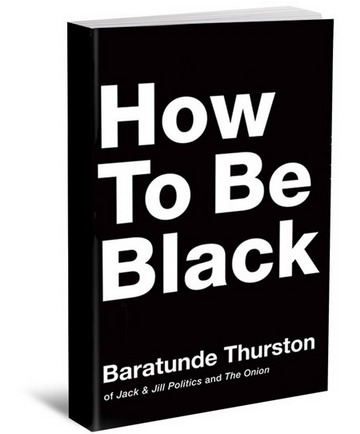 A satirical guide written by
Baratunde Thurston
, comedian, blogger and Director of Digital for The Onion.
Have you ever been called "too black" or "not black enough"? Have you ever befriended or worked with a black person? If you answered yes to any of these questions, this book is for you.

Raised by a pro-black, Pan-Afrikan single mother during the crack years of 1980s Washington, DC, and educated at Sidwell Friends School and Harvard University, Baratunde Thurston has over thirty years' experience being black. Now, through stories of his politically inspired Nigerian name, the heroics of his hippie mother, the murder of his drug-abusing father, and other revelatory black details, he shares with readers of all colors his wisdom and expertise in how to be black.
How to Be Black
Look inside the book
via