Tuesday, January 31, 2012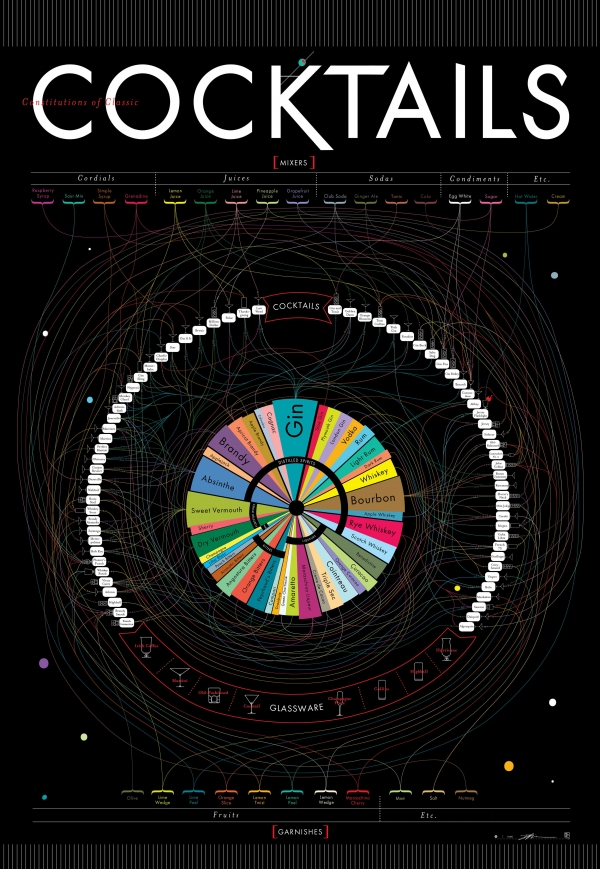 embiggen
PopChartLab
offers us the complete recipes for 68 drinks, via this huge (3500x5074px) illustration.
Follow the lines to see where spirits, mixers, and garnishes intersect to form delightful concoctions. This massive movie poster-sized print contains over 40 types of alcohol (from distilled spirits to bitters), mixers from raspberry syrup to egg white, and garnishes from the classic olive to a salted rim. This obsessively detailed chart also includes the ratios for each drink, as well as the proper serving glass, making it as functional as it is beautiful.
Available in 27" x 39" print form.
PopChartLab
|
via