Wednesday, September 28, 2011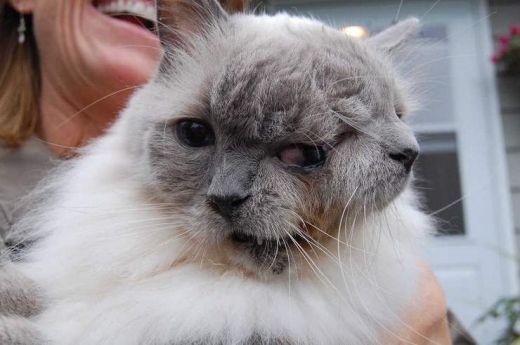 His name is Frank and Louie and at 12, he is the longest living Janus cat, according to the Guinness World Records.
He has two mouths, two noses and two normal eyes with one larger non-functioning eye in the center.
The cat has two faces, but only one head and brain, so the faces react in unison and not as separate entities. Also, two faces doesn't mean two cans of cat food every morning. The cat's right side — or Frank's side — is connected to an esophagus while Louie's isn't, so Frank eats for two.
Telegram